This article summarises changes to the UK Immigration Rule Changes of 2023 that will be of interest to employers,
academic institutions, international students, and EU nationals.
Note the following key dates:
New Rules on students switching into work routes became effective from 15:00 BST




17 July 2023

Changes to the Skilled Worker Shortage Occupation List will become effective on 7




August 2023

Changes to the EU Settlement Scheme (EUSS) will become effective on 9 August




2023

Changes to the student dependant Rules will become effective from 1 January 2024

Student Route
Students (including as a dependant) switching into work routes
With immediate effect anyone holding a student visa can only switch to a work visa route, which includes, Skilled Worker, Senior or Specialist Worker, Global Business Mobility, Global Talent, Scale-up, Government Authorised Exchange, Creative Worker routes and Ancestry routes if one of the following applies:
They have completed the course of study for which they were being sponsored; or
They are studying a full-time degree level or above with a Higher Education Institution which has a track record of compliance and their Certificate of Sponsorship shows a start date no earlier than their course completion date; or
They are studying a full-time PhD with a Higher Education Institution which has a track record of compliance and their Certificate of Sponsorship shows a start date no earlier than 24 months after the start of the PhD course.

Students must also meet the completion of course requirements if they wish to switch into being a dependant partner of someone already on a work route. This change appears to recognise that a dependant of someone on a student visa can switch to a work route in- country and now restricts the student from switching to become the dependant until they have completed their course. However, the student would be able to leave the UK and apply for a visa to enter the UK as a dependant. Also, with restrictions being introduced to Student Dependants (see below) there is a recognition that partners may come to the UK on separate student visas and the new requirement ensures that both partners complete their course before they are able to switch visas.

The sponsor guidance states that the business must 'carefully check' if the job applicant is eligible to switch in-country. The best way to do this will be to request a results transcript or letter from the institution confirming course completion. For PhD students, you should obtain written confirmation from the institution that the student has completed at least 24 months of their PhD course. Based on the information provided by the education institution, you may want to either defer the start date until one of the three conditions are satisfied or ask the applicant to leave the UK and re-enter on a skilled worker visa.


Student Dependants
Students on postgraduate courses starting from 1 January 2024 will only be able to bring dependants if the student is on:
a PhD; or
another doctoral course; or
a research-based higher degree.

The student sponsor will need to indicate on the Confirmation of Acceptance of Studies (CAS) whether any course at RQF Level 7 / SCQF 11 or above is a PhD, doctoral qualification, or research-based higher degree.

A research-based higher degree means a postgraduate programme compromising a research component (including a requirement to produce original work) that is larger than any accompanying taught component when measured by student effort.

Note that student dependants already in the UK can continue to extend their leave and will be able to switch into being dependants under the Graduate Route.


Course End Dates
The Student Sponsor Guidance clarifies that if there are changes to the academic timetable meaning that the student's course finishes one or two weeks earlier or later than the course end date given on the CAS, this will not be considered as non-compliance with sponsorship duties. However, if the UKVI see that the student sponsor is repeatedly giving course end dates that are longer than that stated on the CAS then that would be a breach of sponsorship duties resulting potentially in a full compliance audit on the institution.
That said, it is important to report on the change of student circumstances where the course end dates have changed within the two-week range due to the importance of when a student is able to switch into a work visa.

Skilled Worker Route
Shortage Occupation List
This has been expanded from 7 August 2023 as follows.

Construction industry occupations:
5312 Bricklayers and masons;
5313 Roofers, roof tilers and slaters;
5315 Carpenters and joiners;
5319 Construction and building trades not elsewhere classified;
5321 Plasterers (including classifying dry liners as plasterers, enabling them to be eligible for sponsorship).
Fishing industry occupations:
5119 Agriculture and fishing trades not elsewhere classified – fishing industry jobs only;

9119 Fishing and other elementary agriculture occupations not elsewhere classified – deckhands only, working on fishing vessels nine metres long or more, and where the job requires at least three years' full-time experience as a deckhand, and the experience must have been gained while working lawfully.

Note that The Migration Advisory Committee (MAC) is currently undertaking a full review of
the SOL and anticipates publishing its report in Autumn 2023. The Home Office will then consider
the MAC's recommendations and make updates.


Genuineness
Applications submitted for a Skilled Worker visa from 7 August 2023 must genuinely be able to
do the job for which they are sponsored, and the applicant must intend to undertake the
employment they are being sponsored for. It is likely that the UKVI may step up checks on the
skills, experience and qualifications of a skilled worker visa applicant and therefore
sponsors and the applicants may want to consider providing this evidence with the visa
application to prevent delays later in the decision-making process.


GP speciality training
Applicants sponsored for GP speciality training will be granted permission to stay for four months
after the end of their training to give them the time to find employment with a GP practice that is a
licenced sponsor.

EU Settlement Scheme (EUSS)
Various changes to the EUSS are in effect from 9 August 2023. The two changes of mostinterest to employers are outlined below.

Automatic extension of pre-settled status

Individuals who currently have pre-settled status under the EUSS will automatically have their
status extended by 2-years if they have not already obtained settled-status. The key points to
note are:
The process will be automated by the Home Office and reflected in the person's digital




status.

Individuals will be notified directly of their extension.

The process is intended to safeguard the person's immigration status where they have




not applied for settled status.

The Home Office intend to automatically convert as many pre-settled status holders as




possible to settled status without the need to make an application. The process for this is




yet to be determined.

Pre-settled status holders will be able to prove their status to an employer using the




online Home Office right to work check.

The Home Office also confirms that checks will be in place to ensure that someone is not




wrongly granted settled status where they do not qualify.
Late Applications
Where an applicant has made a late application under the EUSS, they will need to give good reasons for making a late application. The reasons will become an application validity requirement rather than eligibility requirement, meaning that some applications will not proceed to full assessment if the reason for making a late application is not accepted.
Employers will need to carry out appropriate RTW checks (employer checking service) and where there is negative verification, or the employee advises of the application not being accepted then the employer will need to consider whether an alternative work route is appropriate such as skilled worker sponsorship or else, end employment in accordance with their dismissal procedures.
Youth Mobility Scheme (YMS)
New Zealand nationals currently here on the YMS will be able to extend their visa by a further year allowing them to remain in the UK for a total of 3-years under the YMS.
Proposed Immigration Visa Fee Increases
Note that at the time of writing this brief, a date has not been confirmed by the Home Office for the change to take effect.


Immigration Health Surcharge
This will increase from £624 to £1,035 per year.

The discounted rate (students, children and YMS) will increase from £470 to £776.
Visa Application Fees
Work and visit visa fees will increase by 15%.
Student visas, certificate of sponsorship, settlement, citizenship, entry clearance visas and leave to remain applications will rise by "at least 20%"
As always, if you have specific queries or need further advice please get in touch with your Paragon Law contact.
Subscribe for updates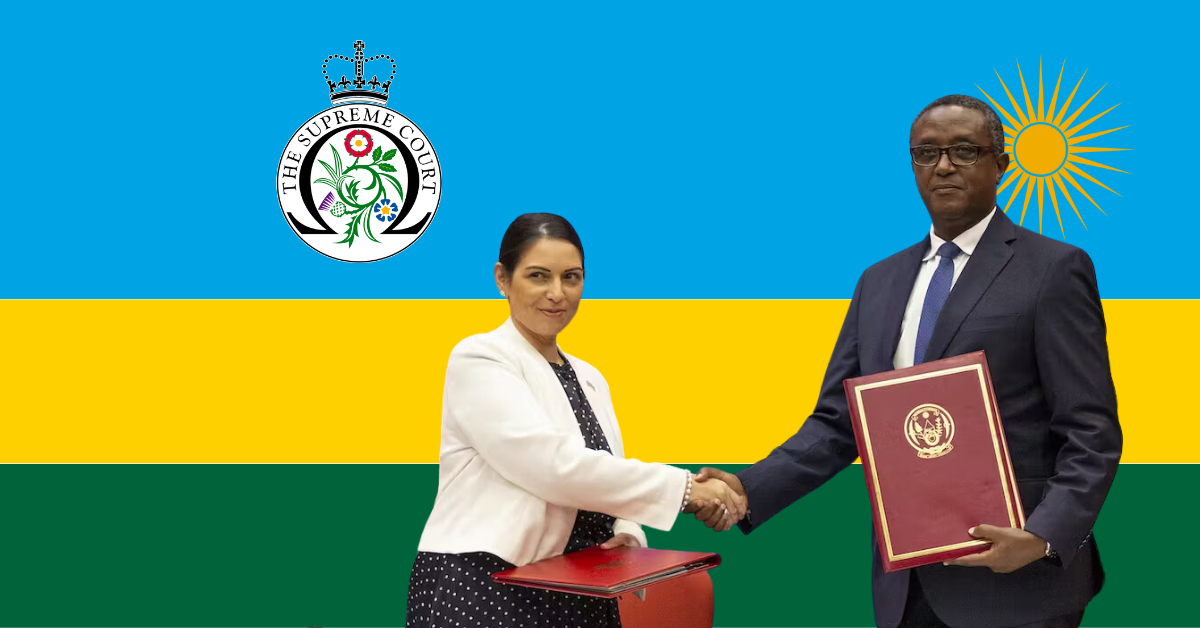 Rwanda Policy Versus The Supreme Court
The Impacts
While the judgement made it clear that The Supreme Court was not stepping in to the political debate surrounding the policy, it is clear that this judgement does 'undermine one of ...
2 min read