Student immigration lawyers helping to bring the world closer
Diversity enhances creativity, innovation, and knowledge which is why Paragon Law works with education institutions to help them attract global talent amongst their student population and employees.
Our immigration services for education institutions and international students:
Immigration advice for education institutions
Our immigration solicitors are able to offer support to HR professionals within education institutions. As part of these services our legal team can support education institutions with their sponsor licence applications, sponsor licence duties, and their employment of skilled workers.
Immigration advice for international students
Whether you are a student who is looking to apply for a student visa for the UK, or if you are an international student in the UK needing assistance in remaining in the UK after your studies, our expert student immigration lawyers are able to help you.
Assisting businesses to employ skilled workers
Our expert immigration lawyers are the legal advisors to some of the UK's largest businesses, helping them to apply for a sponsor licence and ensure that they remain compliant with their sponsor licence duties.
Why choose Paragon Law?
Trusted. Our business immigration solicitors have long and well-developed relationships with many UK education providers.
Well-regarded. Our business immigration team is regarded as a 'Top-Tier' department by the leading legal directory, The Legal 500.
Knowledgeable and supportive. Our student immigration lawyers regularly host a range of webinars to inform staff and students on changes in UK immigration.
Hands-on. If you wish to utilise our mock audit services, our immigration solicitors and lawyers are able to visit you onsite to offer practical advice and assistance.
During our work with Paragon Law they not only demonstrated deep knowledge of their subject, but also worked with great commitment, integrity and care, and their advice was easy to follow.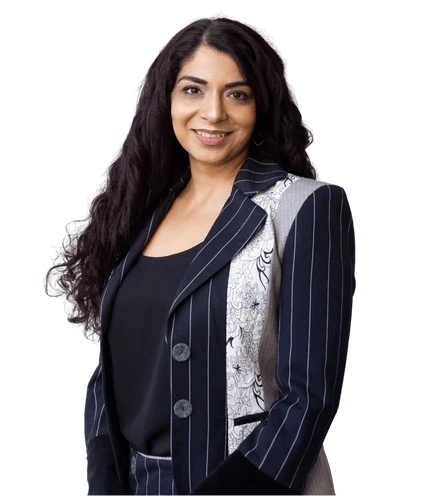 Kirin Abbas
Director and Solicitor, Business Immigration
Kirin Abbas is a joint founder and director at Paragon Law whose work within business immigration has been recognised by the leading legal directories, the Legal 500 and Chambers and Partners.
Kirin Abbas leads the relationships that Paragon Law has with a number of education institutions. Kirin works closely with universities and colleges to provide assistance with student visas, sponsor licence applications, and in-house immigration training and seminars.
We have valued the support provided by Paragon Law to the university and our students in helping us understand the ever-changing requirements of UK immigration law.
The University of Liverpool Management School
Frequently asked questions
Can Paragon Law advise clients that are not based in the UK?
Yes, we advise businesses and individuals that are seeking entry to the UK and those that are looking to switch visas from within the UK. All our meetings will be by video. Our expert immigration lawyers have experience of preparing and filing applications at visa centres across the world.
I am a previous client of Paragon Law's, am I able to have my previous immigration lawyer?
If you are a previous client at Paragon Law then please tell a member of our administrative team at the onset as they will do their best to allocate you to your previous immigration solicitor or lawyer. However, factors such as employee retention, demand, and the capacity of individual lawyers means that we cannot always guarantee that your previous lawyer will be handling your new case. Whilst this may dishearten you, rest be assured that all of our immigration lawyers are experts in their field and compassionate individuals.
How long will my immigration application take?
Unfortunately there is not a solid answer to this question. Rather the duration of the case is influenced by a range of factors including: its complexity, the time taken to collect and prepare the documents, and the Home Office's processing time. To minimise the anxieties of this uncertainty our immigration lawyers will ensure that you are kept updated on important changes in your case.
Find out more about our fees
Our fees reflect the service required and the complexities of the case. For a tailored quote please consult one of our immigration lawyers. As an immigration law firm, we offer our clients an initial consultation with an immigration lawyer in order to get more detail about your case.