Helping international students to secure their future in the UK
For the past two decades our immigration lawyers have been helping global talent to come to the UK. Our immigration solicitors assist international students to acquire student visas and support them further by informing them of their options after graduation.
Assisting international students with:
Student visas
If you are looking to come to the UK to study on an eligible course, our immigration solicitors are able to assist you to gain a student visa.
The Graduate Route visa
Our immigration lawyers are able to assist international students to acquire a Graduate Route Visa to enable them to remain in the UK after their graduation.
Immigration Training
If you are an international student looking to work in the UK or set up a business, our immigration lawyers can provide tailored training and assistance.
Supporting students to work in the UK after graduation
Our immigration lawyers are able to offer assistance with a range of different visa routes which allow individuals to work in the UK after their studies.
Why choose Paragon Law?
Trusted by UK universities. We have a handful of universities among our client base, meaning that international students can be confident knowing that we are highly-regarded in this field of UK immigration.
Hands-on with our clients, our immigration lawyers regularly host webinars for international students to ensure that they are aware of the options available to them once they complete their studies.
Thank you for supporting the working visa session. The workshop was extremely comprehensive. It covered all the aspects of the Student Visa and the Graduate route visa. The speakers and the team were well-versed with all the details and answered the question in the best possible way.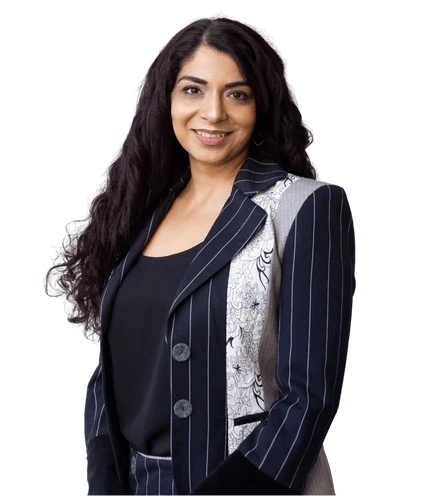 Kirin Abbas
Director and Solicitor, Business Immigration
Kirin Abbas is a joint founder and director at Paragon Law whose work within business immigration has been recognised by the leading legal directories, the Legal 500 and Chambers and Partners. Kirin works closely with international students to support them to apply for a student visa and offer assistance to them after they complete their studies.
Paragon Law gave an amazing presentation on post-uni immigration in the UK to our community at The Ubuntu Network. Thalej and Kirin answered questions very well and created an open atmosphere. We look forward to hosting future events with Paragon Law.
Frequently asked questions
Can Paragon Law advise clients that are not based in the UK?
Yes, we advise businesses and individuals that are seeking entry to the UK and those that are looking to switch visas from within the UK. All our meetings will be by video. Our expert immigration lawyers have experience of preparing and filing applications at visa centres across the world.
Will my application be successful?
Whilst our immigration lawyers will make the strongest application possible, we cannot guarantee a successful outcome. It is worth bearing in mind that our immigration lawyers only take on cases in which they believe have the potential to be successful. In the instances where the application could go either way, this is discussed in the initial conversation you will have with one of our immigration lawyers. Therefore, it is up to you whether you wish to proceed with your immigration application.
How long will my immigration application take?
Unfortunately there is not a solid answer to this question. Rather the duration of the case is influenced by a range of factors including: its complexity, the time taken to collect and prepare the documents, and the Home Office's processing time. To minimise the anxieties of this uncertainty our immigration lawyers will ensure that you are kept updated on important changes in your case.
Find out more about our fees
Our fees are made on a case-by-case basis: taking into account the intricacies of each case. To gain a tailored quote, click the button below to make an enquiry.